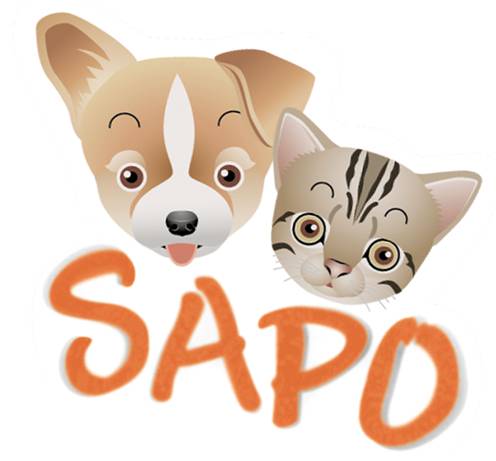 Shanghai Information Management School
We feel sad when we see stray animals looking at us helplessly, and we get mad when we hear animal abuse cases. Everyday, we see animals without a home and many of us are anxious to do something. Many people may say, I do not have the power to change things, I don't have money, and I don't have time. Not true, we want to tell you, yes you can make a difference.
Having this "Yes we can" belief in mind, a few students of Shanghai Information Management School's Puhuitang campus wrote a proposal to the school board in Feb, 2010 and in March the same year, a student organization called SAPO (Small Animal Protect Organization)was officially formed in school.
Our slogan: Better animal, better life.
Our Motto: make the public more aware of stray animals' welfare.
We have now more than 50 student members and a board of 7 key positions . Besides president snd vice president, we also divide our work into 3 parts: publicity, planning and web media department.
We will very much like to share our experiences with other schools and students who are thinking of forming a school club or have already done so. Let's all use the Best Friends China platform to share information.
Our mailbox: xiaodongwubaohu@sina.cn
Our Sina weibo:SH信管学校小动物保护社
Our school:Shanghai Information Management School(Xuhui District 99 Puhuitang Road)
We students can make a difference in the life of stray animals too. We hope more schools can join hands to help care for the stray animals around us.
TongJi University Cat Lovers Club
Profile: In Tongji University lives a group of stray cats which becomes associated with our beautiful campus and a part of many Tongji students'daily lives. However, these homeless cats have to put up with hunger, illness and uncontrolled breeding, making their living conditions increasingly difficult.
Cat Lovers Club is formed not only to make our campus a great place for the cats but a place to show respect for life and society as a whole.
Motto: more care and love in school
We hope our club can serve as a platform to lead students to help care for stray cats, including feeding them and finding some real homes, plus neutering or spaying them and bring them in for medical treatment if needed. Tongji students will like to spread positive energy to every human's heart.
Club History: In March 2012 a few students with the same philosophy and objectives planned to set up a cat lovers club on campus. After a semester of hard work, our small team has increased to 12 persons.
In September 2012, we submitted a formal application to the university board. The club was approved and since then we have actively recruited new members and now we have 61 students and school stuff in the club.
Organization structure
The society consists of the President, Vice President, Assistant to the President, and four Minister s who handles each of the following four departments, namely publicity, planning, volunteer and outreach Department.
Publicity Department is primarily responsible for making flyers and design postcards for sale, upload adoption information on a regular basis. Planning Department is primarily responsible for organizing community activities and events. Volunteer Department is mainly responsible for feeding the campus cats, watch their conditions and to visit the foster cats. Outreach Department is to try and work with other charity groups to obtain support for medical treatment.
To join us: We welcome caring students and teachers to join us, and we also will love to have the public to support and guide.
Contact us: We are honored if more people can contact us via the two social networks below and give us ideas and suggestions.
RenRen forum: 同济大学猫咪同盟
Weibo: Tongji University cat Alliance
Our regular activities include creating a feeding roster: two volunteers are responsible for one cat feeding place for two weeks.